We are committed to providing the best care and education to young children in Singapore so parents, like you, can head to work with peace of mind. We do this well across 43 child care centres in island-wide with clean and conducive learning spaces, a strong proprietary curriculum and a team of passionate educators who will be partners in your parenting journey.
Beyond that, we are committed to raising them right.
At Star Learners Child Care, we believe in raising heroes of tomorrow—ones who care deeply for their world and beyond.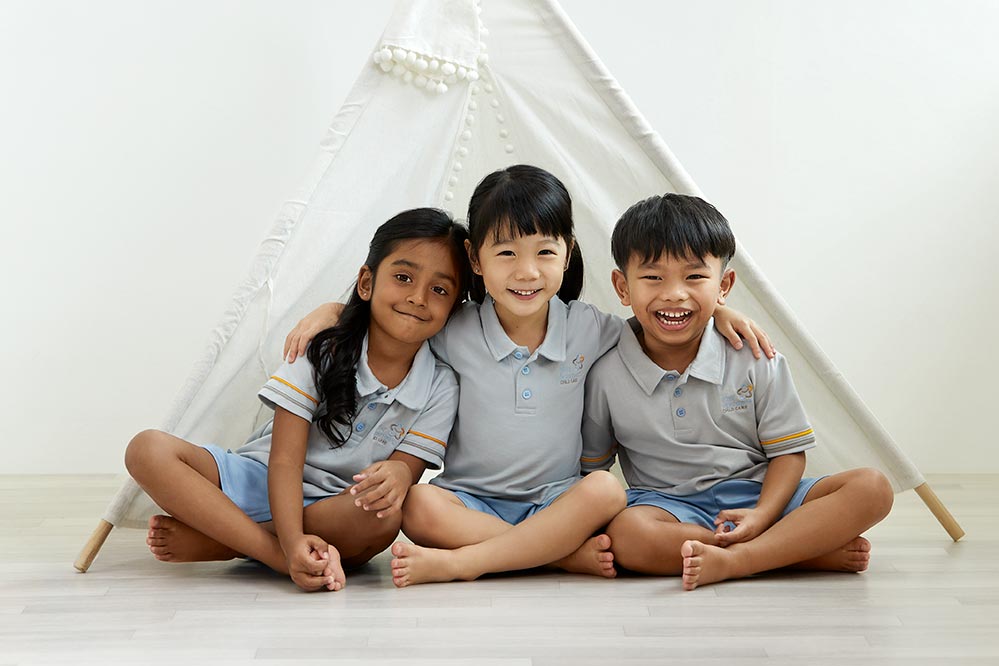 We are living in a world that's changing as rapidly as our children are growing up. How do we prepare them for the unknown? By equipping them with the right competencies that will take them beyond their early years.
Besides providing them with the skills to excel academically, we believe in nurturing our children to be Happy learners, Empathic thinkers, Respectful, confident communicators and Open collaborators. Here at Star Learners Child Care, children are encouraged to take perspectives, empowered to question and are provided with ample opportunities to think critically and creatively.
Our Approach
Our proprietary literature-based curriculum turns lessons into adventures. Using authentic, award-winning children's literature, we harness the power of stories to immerse every child in rich and exciting learning experiences. Through a multitude of expert techniques such as immersive storytelling and open-ended discussions, children are exposed to a world of perspectives where they learn to tackle concepts in multiple learning areas and develop key competencies like problem-solving and communication.
Key Benefits
Hear from our delighted parents
Star Learners @ Bukit Batok has journeyed alongside us the past 7+ years — allowing us to entrust our 3 children to the care of the school throughout their pre-school years.

Andrew & Amy

Parents at Star Learners, Bukit Batok
During her time at Star Learners, she learnt a lot from Ms Jessica and Huan Lao Shi, and these skills have helped her adapt well in primary school.

Tan Yixi

Parent at Star Learners, Thomson
Star Learners' curriculum encompasses not just academic competency but also overall character moulding. We are extremely thankful for the care and support provided at Star Learners!

Sooraj & Sheethal

Parents at Star Learners, Sengkang
My daughter has progressed by leaps and bounds and comes home eager to go back to school each day - an ethos Teacher Pauline wanted to instil in all children.

Mr Su

Parent at Star Learners, Bishan
My kids are picky eaters but according to them, the food served at the centre tastes delicious! At home, they would request for me to cook something similar, so I know they thoroughly enjoyed the nutritious meals provided!

Joyce Chong

Parent at Star Learners, Elias
My son joined Star Learners in 2020 and had difficulties in understanding English. Under the guidance of his teachers, he was able to communicate in English in just a few months. As a new mother in Singapore, I am very happy and appreciative of the support and effort by the team at Yio Chu Kang.

Sylvia Wang

Parent at Star Learners, Yio Chu Kang
What I love most about this school is their loving and wonderful teachers and staff. Never a moment of regret sending my three kids there! The school's curriculum is amazing at helping my kids build self-confidence, social skills and communication skills. The communication with the teachers has also been great since day 1. Thank you Star Learners @ Tampines!

Marliana

Parent at Star Learners, Tampines