Beyond our World of Stories
We design programmes that will develop our children holistically
A programme dedicated to a key literacy skill—writing— Write a Rainbow™ aims to give a voice to every child. Starting from the Playgroup level, children are introduced to the various elements of a story as they progress through their preschool years.
Their preschool journey culminates to the creation and publication of their very own stories, as these blooming writers collaborate to produce stories, giving others a peek into their world of fiction. These stories are powerful testaments to their holistic development, as they showcase skills like social and emotional development, aesthetic and creative expression, character building.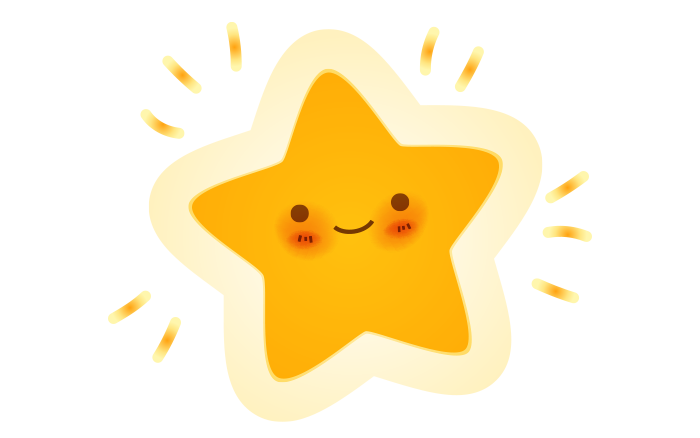 Stanley Starfish™ is Star Learners' bespoke character programme. Through a series of stories involving Stanley and his friends, children from Nursery 2 onwards are introduced to 12 character traits.
These are: Respect, Determination, Truthfulness, Gratitude, Obedience, Humility, Responsibility, Forgiveness, Self-control, Co-operation, Attentiveness and Love.
Children are then given opportunities to apply what they have learnt in their daily interactions with peers.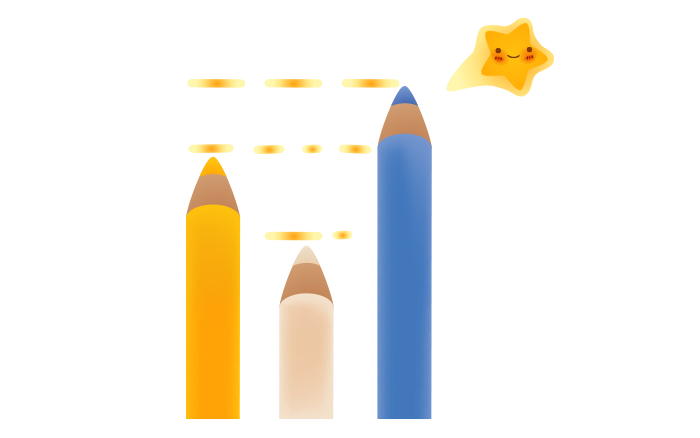 To solidify numeracy concepts, our Math Programme exposes our Kindergarteners to comprehensive mathematical skills that ready our children for formal schooling.
It covers 5 main topics: Numbers & Operations, Pattern Awareness & Relationships, Geometry, Measurement and Data Representation & Analysis.
Designed in-house, lesson materials feature characters from our literature-based curriculum, allowing children to apply their skills on visual literacy and make inter-text connections.

Starting in Nursery 2, children master 44 English sounds and spelling patterns through the Code Cracker Synthetic Phonics Programme. They learn to read by relating individual sounds to letters and blending them to read whole words. These skills learned are then applied to storybooks that enhance reading fluency and comprehension.
At the heart of our successful reading approach is the development of learning resilience through rigorous rapid learning cycles that emphasise skill acquisition, consistent practise and effective application.
Chinese Language and Culture
Le Zhong Xue, Shi Zhong Xue (乐中学,施中学) is designed to develop children's enjoyment of the Chinese language in a fun learning environment. Language lessons are made interactive through games, experiments, dramatisation and needless to say, picturebooks!
Appreciation for the Chinese culture is also instilled through hands-on activities like calligraphy, poetry and Chinese brushstroke painting. Lessons in Hanyu Pinyin and exposure to Chinese idioms start at the Kindergarten level to ready our children for primary school.
Ready Steady Go Kids, Australia's most reputable multi-sports and exercise programme for preschoolers, introduces children to the fundamentals of multiple sports like golf, hockey, soccer and baseball. Fun, physio-designed team activities help young ones hone their motor skills and enable them to learn the importance of teamwork and sportsmanship. The programme also seeks to promote a healthy lifestyle, increase confidence and help children develop a lifelong passion for physical activity.
We collaborate with quality partners to further our children's interests and strengths.
Enrichment Programmes