All parents want the best for their children. But when you're not precisely sure what "the best" looks like, that can be a challenge.
This is why choosing the right infant care in Singapore for your child can be difficult – a lot of first-time parents struggle with knowing what to look for and how to narrow down options.
If you're one of the parents currently searching for "infant care near me", you're in luck. We'll simplify your search by sharing tips on choosing an infant care centre.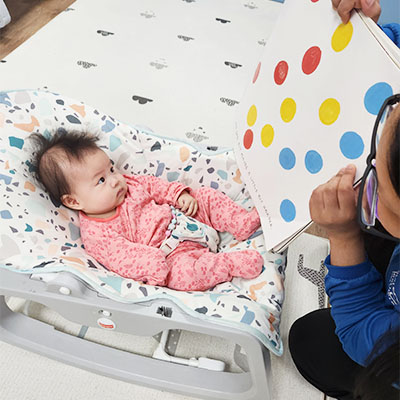 1. Assess the educarers and staff
Educarers play a huge role in shaping your child's early growth and bringing out the best in them. As such, the quality of your child's educarers is a major factor in how well your child's learning and development progresses.
For best results, the staff at the centre should be made up of trained infant care professionals. They should be qualified and accredited – most importantly by the Early Childhood Development Agency (ECDA), the regulatory and developmental agency for the early childhood sector in Singapore.
Certifications aren't everything, of course. That's why you should also observe the interactions between educarers and children when you visit the centre.
Are they attentive, approachable and responsive to the little ones in their care? What body language do they have? What tone of voice do they use? What is their non-verbal communication like?
Look for educarers whose approaches match what you want for your child's early growth environment. Their actions can often tell you more than their qualifications on paper.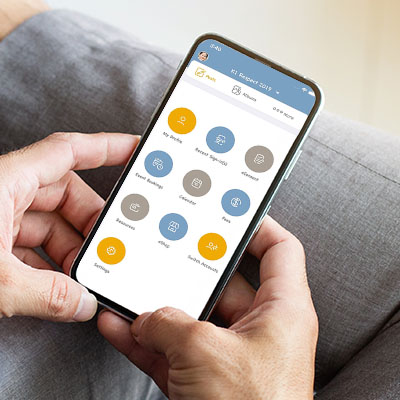 2. Ask about their communication channels
The communication channels between parents and educarers are also worth checking out. After all, it's only normal for you to worry about your child when you're separated!
It's up to the educarers to ensure that this anxiety is set at ease, especially by communicating with you and other parents about how the children are faring.
That's why an efficient parent communication system is ideal in an infant care centre. It can help ease your mind, for instance, when you receive timely updates on your child when it comes to growth milestones or even simple day-to-day well-being.
So, when inspecting infant care centres, check on their parent communication system. What messaging platforms or technology do they use? Do they have a parent portal they update frequently?
Whatever they do use, ensure that they have an established open and clear channel of communication that you're comfortable using too. It can do a lot to allay any parental concerns you may have later on.
At Star Learners, we believe in creating strong home-school partnerships. Through our Star Learners Parent App, our educarers share regular updates with parents on their child's development and learning. Parents can also use the app to receive information on centre events and announcements.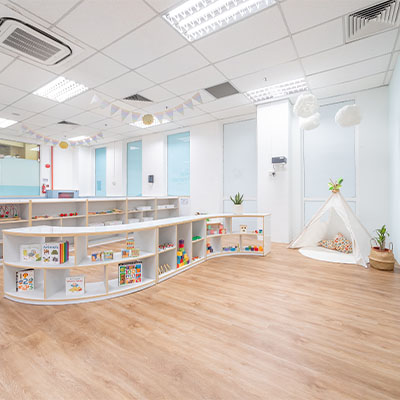 3. Consider the location of the centre
Accessibility is important. You don't want to subject either yourself or your little one to lengthy or congestion-riddled trips each time you drop them off!
It's not just about daily travel either. Should you need to pick up your child in the event of an emergency e.g. if they become sick at some point in the day, you would appreciate the proximity you have to the centre.
To consider if the infant care centre is accessible, check the easiest and fastest transit routes to it from your home or office, and see if they suit your preferences. 
Remember to check if the branch you're looking at is actually the one nearest your place, by the way. At Star Learners, for example, we have infant care available at various centres, so you should ascertain that you're looking at the right one.
Check out our centres near you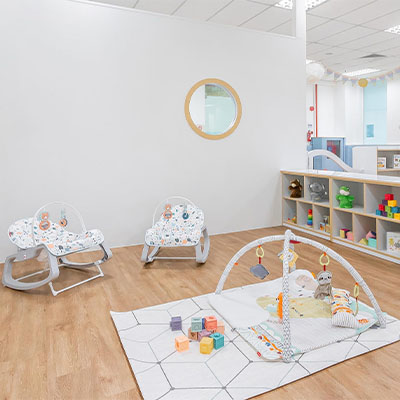 4. Take a look at the infant care centre's environment
There are a lot of things to consider in this step. You want an environment that is not only supportive of children's learning and growth but also of their health. 
So, start by looking for a centre whose environment is designed to stimulate discovery and the growth of young minds. 
Look for centres with toys and enrichment materials suitable for your child's development.
Next, look for an environment that's been equipped for safety and is adequately child-proofed. This is a priority, so check everything you can here, from the hygiene of the cots to the sharpness of corners in the furniture.
Check out their meal preparation facilities and processes too. They should prepare the infants' milk bottles in a hygienic environment and manner as well.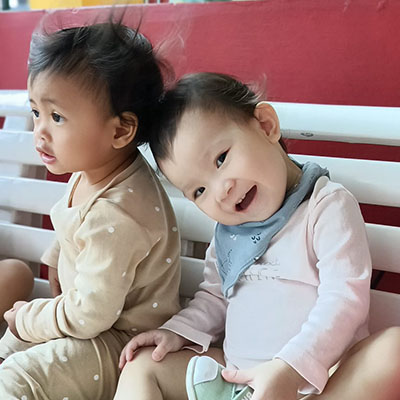 Find the perfect infant care centre for your child now
The secret to finding the right infant care centre for your little one is simple: you want a place that would care for your child as you would.
Using the checklist above should help you narrow down your options better. You can also talk to other parents whom you trust to get more recommendations or insights on your top selections.
And of course, you should visit each of the centres you end up shortlisting, to see whether they're only good on paper or in real life too.
To that end, don't hesitate to register your interest for a personalised school tour at any of our 4 Star Learners infant care centres island-wide. We'll be very happy to show you how we care for your little one.
Register for a school tour