As a parent, you want to be confident of and comfortable with the preschool you're choosing to place your children in. Preschool tours can do a lot to help you figure out if a centre is the right one!
The tour is a good time to ask everything you want to find out as a parent. Here you can ask if the childcare is able to meet your expectations. 
If you're wondering what to ask in particular during your childcare centre tour, we can help. Here are the top questions you should think about while on your childcare tour, organised by topic.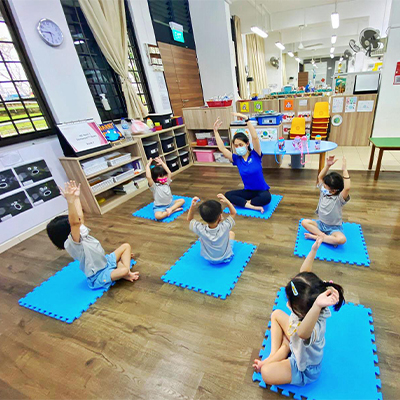 1. Childcare Operations
Among other things, you want to ask about the childcare centre's operating hours. When do they open and close? When are meals or nap/break times?
Can the parents drop by to visit at any time or are there designated hours for that? What are the visitor policies? 
Naturally, parents' expectations for a preschool and its operations also cover the suitability of the meals the preschool serves the children. So, don't forget to ask about meals, what they are, and where and how they're prepared.
Related to this, ask what happens if the child has food allergies. Do they provide for those or dietary restrictions of any sort?
Ask too about breaks. During nap time, are the blankets and napping essentials provided by school or parents? If by the school, are they kept clean, how, and how often?
Be sure to ask about things like emergency procedures in childcare as well. No parent wants to imagine their child in an emergency, but it's best to be prepared.

2. Curriculum & Learning Approaches
The curriculum and learning approach adopted by a centre can make or break the experience it offers your child. That's why it's vital to ask about this early on.
Ideally, you want learning frameworks that align with that provided by the Ministry of Education. The one recommended for preschoolers is called the "Nurturing Early Learners" or NEL framework. 
The framework is designed to support children's development. When paired with a learning approach that keeps children engaged, it can do a lot for their holistic growth.
At Star Learners, for example, we adopt a literature-based learning approach. This taps into children's love of stories and adventure to open them up to new ideas and experiences. It's hands-on, active learning from the start that fosters a love of reading early on. 
Ask about things like that. How does the centre foster a love of reading? What are some hands-on learning activities and active learning strategies that they use?
3. Preparing for the Future
How does the school ensure your child is ready for formal schooling? Does it prepare your child for modern challenges?
Among other things, that means asking how the school develops key 21st-century competencies in young ones. These include critical thinking, communication, collaboration, resilience, and metacognition.
As an illustration, we use a learning approach at Star Learners that hones these competencies in various ways. Our teachers engage children in questioning and analysis of what they read in our centres, for instance, which practises critical thinking.
An approach like this helps students prepare for the 21st century, with its swift changes and need for adaptable as well as responsible world citizens.
You might want to ask if they use any resources that support children's development this way. Ask if they use the government's EYDF (Early Years Development Framework), for example.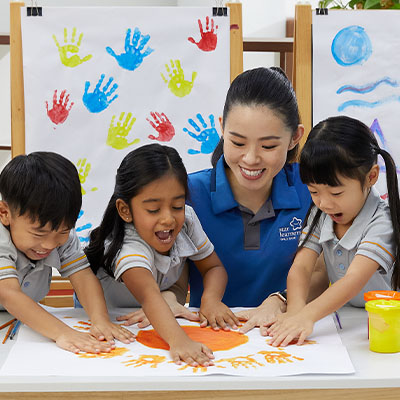 4. Staffing
You have to check that the people caring for your child will be up to the task, and also determine if they will be stretched thin or not.
For that, ask about the teacher-student ratio in a class. Ensure that the ratio they adhere to is closely guided by what is being set out by the Early Childhood Development Agency, or more popularly known as ECDA.
Next, you also want to find out about the quality of the staff. What are their qualifications and experience? What do they specialise in and what are the centre's turnover rates?
It's important to find out too whether the teachers will change yearly or remain the same. A degree of stability is useful for children, especially in their early years.
Moreover, check if the teachers are CPR- and first-aid-certified. Childcare health and safety policies are most effective when the teachers themselves can perform some of the key emergency procedures.

5. Parent-teacher Communication
Parental involvement is crucial in children's early days of growth. That's why you should ask about the frequency and depth of parent-teacher conferences at a centre.
How often will teachers update parents, and about what? How is the parent-teacher conference conducted (in person, group chat, etc.)?
It would be ideal for a centre to have a dedicated channel facilitating the parent-centre partnership. For example, at Star Learners, we have the Star Learners Parent App as a solution.
The app provides a secure and convenient platform for parents to have meaningful conversations with their children's teachers. It also helps them stay updated on the little ones' growth.
At any rate, be sure to ask too if there are commitments required from parents when it comes to centre activities. Does the centre demand parental involvement for specific events?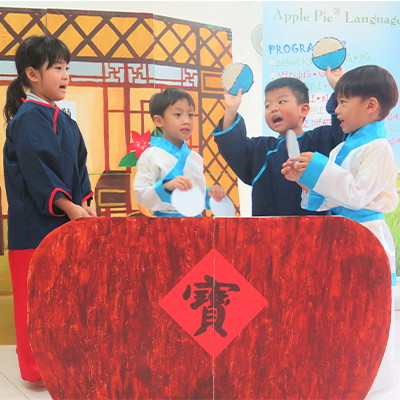 6. Enrichment Programmes
You should ask questions about each centre's preschool enrichment curriculum too. At this age, enrichment is necessary in supporting children's growth and holistic development.
What are the types of complementary programmes available that can help with the children's interests, strengths, or skills?
Are the enrichment programmes compulsory and how often do they take place in a typical day or week? Check too about things like the duration of each programme or set of curriculum.
Other questions to ask include if the programmes are split into different academic groups, how the curriculum is taught, and what the programme schedule typically looks like.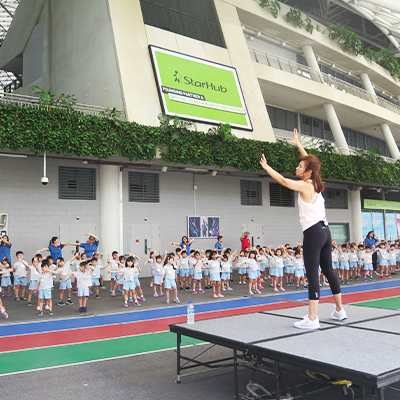 7. Outdoor Time
Learning takes place both indoors and outdoors. So, find out what you can about outdoor play or outdoor learning at the centre.
Ask about the types of outdoor activities, the time spent outdoors, and how the safety of children is provided for.
A Final Word on Assessing Centres
Ultimately, the best advice we can provide for your childcare centre tour is this: don't hesitate to ask about anything and everything that comes to mind. 
Since your child's welfare is at stake, it only makes sense to understand clearly how the centre can meet you and your child's expectations.
Don't worry about being thought of as troublesome or finicky by the people giving the tour either. If they can't field queries now, they won't fare much better once you actually leave your child in their care.
At Star Learners, our Enrolment Advisors and Centre Principals are more than willing to address all parents' concerns during tours. Register your interest for a personalised school tour at any of our 43 centres islandwide to see for yourself. 
Or, if you want to get the answers immediately, check out our FAQ page. We've covered all of the popular questions from parents there.